Metering Specialists Since 1953

Celebrating 60 Years of Metering Excellence
Owen Brothers Metering UK Ltd have specialized in all types of metering since 1953, supplying regional electricity companies,the leisure industry and major institutions. The original brothers were Henry, Robert and Frederick. David Owen, Fred's son, took over the business in 1970 and now we have the third generation involvement from David's son Paul.
We stock a wide range of OFGEM/MID approved new and quality tested single phase, credit, Smartcard, STS, polyphase, multi tariff, maximum demand, pulse emittance, Modbus RS485/RS232 and programmable polyphase meters for use with energy management systems and the Climate Change Levy Regulations, solar PV systems, air conditioning systems etc. Current transformers of many types and dimensions - ring, din rail, split core, summation.
In September 2004 we purchased part of the electrical product range from Campbell York, Guiseley, Leeds. We are in production from our Oldham works and can offer top quality Test Terminal Blocks for CT operated polyphase metering, Cyclim Voltage Test Lamps, low voltage Proving Units, Fused Voltage Test Leads, and heavy duty Fuse Cut-out Bases.
Test Terminal Blocks which can be used to enable testing of a wide range of electrical equipment including meters and protective relays, without disturbing the normal load circuit. Terminal arrangements can be adapted to suit many applications.
We have a worldwide customer base. Whatever your metering requirements OWEN BROTHERS METERING UK LTD will be able to help
With our knowledge and expertise in the industry we are able to offer bespoke hardware and software solutions for Utilities, Building Management (BMS), Renewable Energy, Smart Metering Networks etc. If you are unable to find the equipment you need on our site please don't hesitate to contact us to discuss your requirements.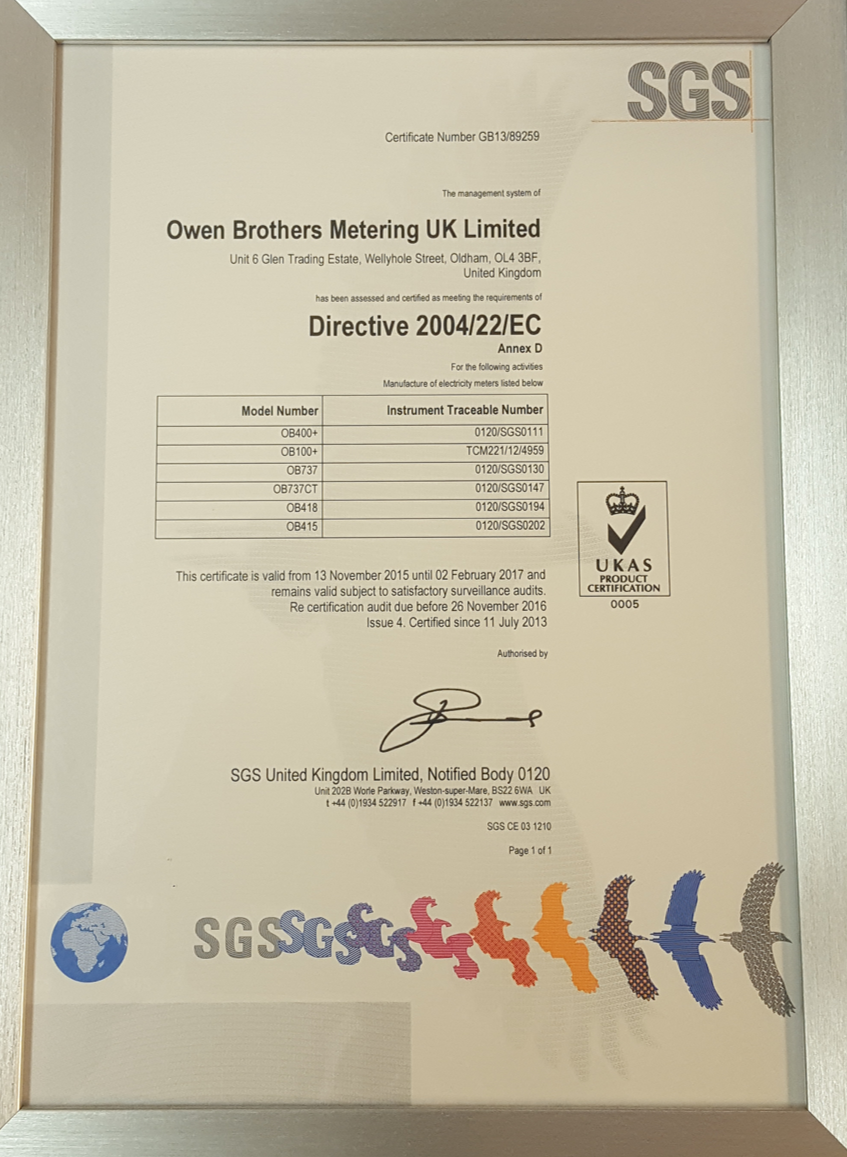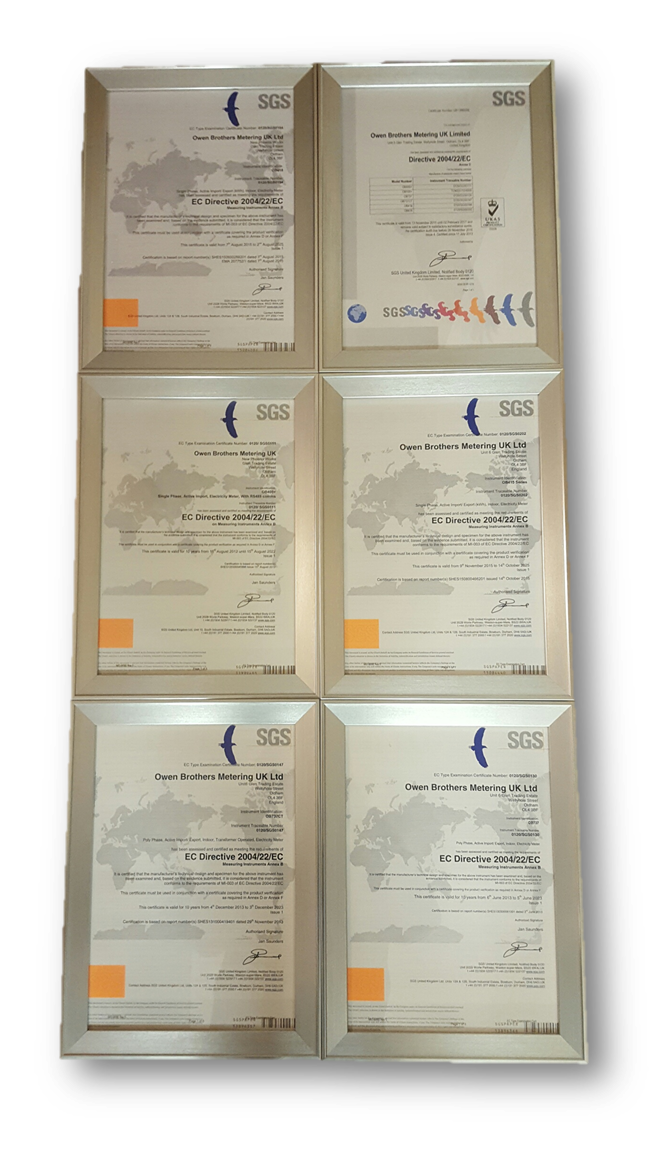 For further details please contact
Owen Brothers Metering UK Ltd
New Phoenix Works
Glen Trading Estate
Wellyhole Street
Oldham OL4 3BF
ENGLAND
Tel. +44 161 624 6211
Fax. 0870 622 0424
Sales. sales@owen-brothers.com
Support. support@owen-brothers.com
Important Company Details
Owen Brothers Metering UK Ltd is registered in England as company number 6342757
VAT Registration Number GB 146 8118 59
Trademarks
All brand names, product and service names and titles and copyrights used in this site are trademarks, trade names, service marks or copyrights of their respective holders. No permission is given by Owen Brothers Metering UK Ltd for their use by any person other than the said holders and such use may constitute an infringement of the holders' rights.
Copyright
All designs, text, graphics and their selection and arrangement on this website are the copyright of Owen Brothers Metering UK Ltd or its content providers. Permission is granted to users to electronically copy or print portions of this site for their own personal, non-commercial use. Any other use of materials on this site without Owen Brothers Metering UK Ltd prior written consent is strictly prohibited.